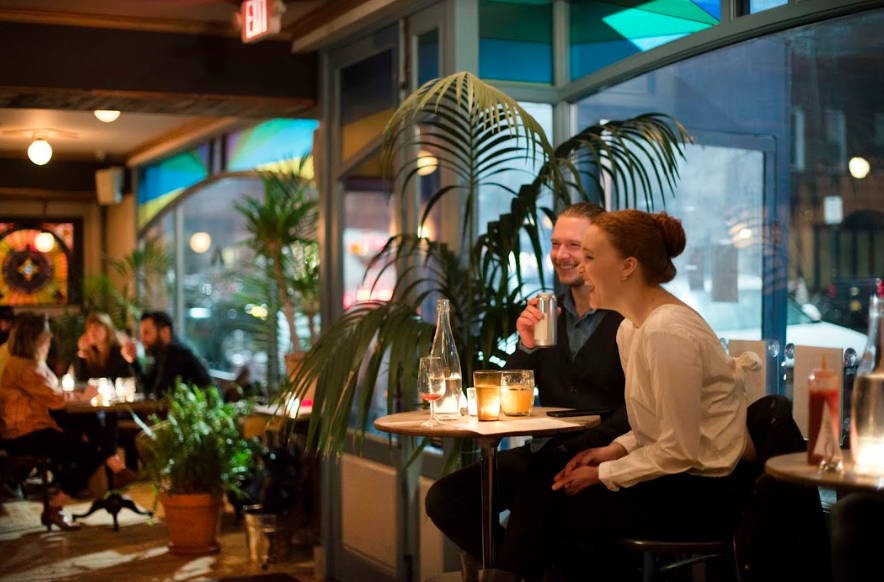 113 FRANKLIN ST, BROOKLYN, NY
---
Threes @ Franklin + Kent is our outpost in Greenpoint, Brooklyn. The space features our beer, on draft and in package, liquor, wine and delicious food from our pals at Purslane Catering. Take a peak at their menu here.  
Threes @ Franklin + Kent hosts private events, as well. Be sure to check out our Private Parties page for more details.
Also, check out our events page for a full list of what's happening at the Threes outpost, in Greenpoint. And don't forget to grab cans and bottles to-go from our beer fridge to stock up on Threes beer at home.
MONDAY: 11:30AM - 12AM
TUESDAY: 11:30AM - 12AM
WEDNESDAY: 11:30AM - 12AM
THURSDAY: 11:30AM - 12AM
FRIDAY: 11:30AM - 2AM
SATURDAY: 12PM - 2AM
SUNDAY: 12PM - 10PM
113 Franklin St. Brooklyn, NY 11222
917.909.0271